Borrowers in Florida can use the equity in their vehicle as collateral for an instant loan from Sunshine Title Lending. But there are some regulations and rules you should be aware of before working with a lender in Florida.
Title loan lending laws in Florida place several requirements on finance companies and loan brokers. Besides that, borrowers must acclimate themselves to the lending laws that affect the amount they can borrow and the interest rates. By fully understanding the title loan laws, you can rest assured knowing you're working with a licensed lender that offers rates and terms in line with state regulations.
Car Title Loan Laws In Florida For 2022
The title loan laws in Florida have been put in place to protect borrowers from being taken advantage of by unscrupulous lenders. Borrowing money comes with risk and a title lender must abide by the Florida Lending Statutes which form a foundation for ethical lending practices.
Title loans are legal when the borrower's vehicle is used as collateral for the amount borrowed. But before you can receive a pre-approval, state regulations require that you register your car in the state where you plan on borrowing money. You will need to provide proof of insurance or an affidavit showing that you're insured for an appropriate amount equal to the resale or replacement value of the vehicle.
You must also provide identification at the time of application and be present during all stages of processing because this provides accountability for both parties protecting both parties from any illegal activities on behalf of the lender and borrower.
Applicants are limited to one title loan at a time and can't receive more than they're able to pay back. If you're not able to repay the loan in the required timeframe, your vehicle will be repossessed by your lender. If your car is worth more than what you owe on it, then the remaining balance will be returned to you after repossession.
Borrowers are also protected from being charged excessive interest rates which are capped at a specific amount for lenders providing title loans in Florida. Lenders are required under state law to provide borrowers with an itemized list of charges so they have full disclosure about their terms and conditions before agreeing to take out a title loan. There are additional charges that could apply if there are late payments or other delinquencies associated with the car title loan and it's imperative to stay on top of the recent lending changes in Florida.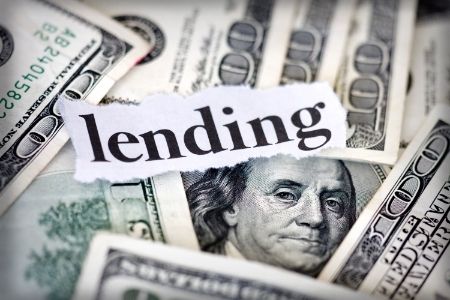 Auto Title Loan Repossession Laws In Florida
Repossession is one of the worst-case scenarios that could occur whenever someone takes out a car title loan in Florida. You want to do all that's possible to avoid a repossession but in some cases, it may be inevitable. If you're facing a repossession you want to first contact your lender and see if they will work with you on the monthly payments. See if they are open to a lump sum payoff or title loan refinance that lets you get back on track with the payments. Vehicle equity lenders in Florida have regulations to follow in the case of vehicle repossessions. These laws include the following:
Lenders must provide a 5-day grace period after the payment is due. If you make a late payment during the grace period, the lender cannot repossess your vehicle until 10 days have passed from when you missed your first payment.
After the grace period ends and you're past due on your payments, lenders can't take possession of your car if it's been reported as stolen or has been significantly damaged to where it won't run. The law says that they can take possession if "the reasonable costs of retaking and holding the collateral do not exceed twenty-five percent (25%) of the loan." If these conditions apply, then they can charge you an extra $100 fee in addition to continuing the process of repossession which eventually includes selling the vehicle at auction.
Florida Title Loan Laws – Filing A Complaint Against Your Lender
All borrowers are entitled to due process by their lender, and you have rights as a consumer that are protected by state laws. If there's ever a situation where you feel you've been taken advantage of or have not been treated in accordance with Florida lending laws, then you may want to consider filing a complaint against your title loan company. This entails sending a written letter to the state's Office of Financial Regulation detailing your concern.
The agency will conduct an investigation and determine whether or not there was any violation of Florida law. If it's determined that there is no wrongdoing then you'll be notified in writing and the case will be closed. However, if findings show there has been some illegal activity on part of your lender then they may face fines and penalties taking action against them within the industry including revoking their license to provide title loans in Florida.
Protecting Your Rights As A Borrower In Florida
There are always certain risks when applying for a title loan but there are ways to avoid getting stuck with excessive debt by understanding what you're signing up for before deciding to take out a loan from a licensed lender in Florida. Before you move forward and sign a contract there are a few things to consider.
First, you should only borrow the amount of money that's absolutely necessary. This may seem like it goes without saying but some people get easily persuaded by title loan companies and end up borrowing more than they need.
Second, make sure you know all of the fees and terms associated with your lending agreement before signing on the dotted line. A reputable title loan company in Florida will have no problem being transparent about the charges involved in taking out a car title loan including any interest rates or additional fees that could be incurred if you miss a payment or are late with one.
Last, double check to see if there are any existing problems with your vehicle's pink slip before pledging your car as collateral for a title loan with a lender in Florida.