Online Title Loans In South Carolina
Apply for a guaranteed approval title loan in SC. We offer fast underwriting with no credit check!
What To Know About Car Title Loans In South Carolina
If you're considering an online title loan in South Carolina, there are several things you need to know about the process and requirements for obtaining one. Here's what you need to know to qualify for a same day title loan:
1. Your credit history is not essential when underwriting a loan. Unlike an unsecured loan, a title loan company focuses on the equity in your car or truck. Applicants with FICO scores under 500 always apply with Sunshine Title Lending!
2. The amount of money you can borrow depends largely on your vehicle's equity value and overall condition. Most lenders will require that your auto be paid off or nearly paid off to qualify for the most significant amount of cash.
3. The repayment term for your title loan depends on the loan amount and your interest rate. Generally, most companies will quote a payoff of 8 to 38 months. If you cannot make this payment within this timeframe, some lenders may offer rollovers or extensions that could extend your repayment period by months or even years. However, these options usually come at an additional cost and should be carefully considered before being pursued.
Overall, if you're looking for a quick and easy way to get cash in South Carolina, a vehicle title loan might be a good option, and you can start today with Sunshine Title Lending!
Lending Requirements For South Carolina Title Loans
There are no specific requirements that you need to meet to be eligible for car title loans in Charleston or Columbia. The SC Office Of Consumer Finance does not limit loan amounts and interest rates to qualified borrowers; most companies set their terms. If you have a vehicle that is paid off and titled in SC, you should have no issues qualifying for a secured loan.
Read your lending contract to see what additional documents are required. You'll likely need to submit proof of income and proof that your vehicle is currently insured. Overall, auto equity loans can be a great way to get emergency cash if you can't get approved for other lending offers because of bad credit. Just ensure that you're making the best possible financial decision by comparing different financing options and fully understanding the terms associated with any lending offer.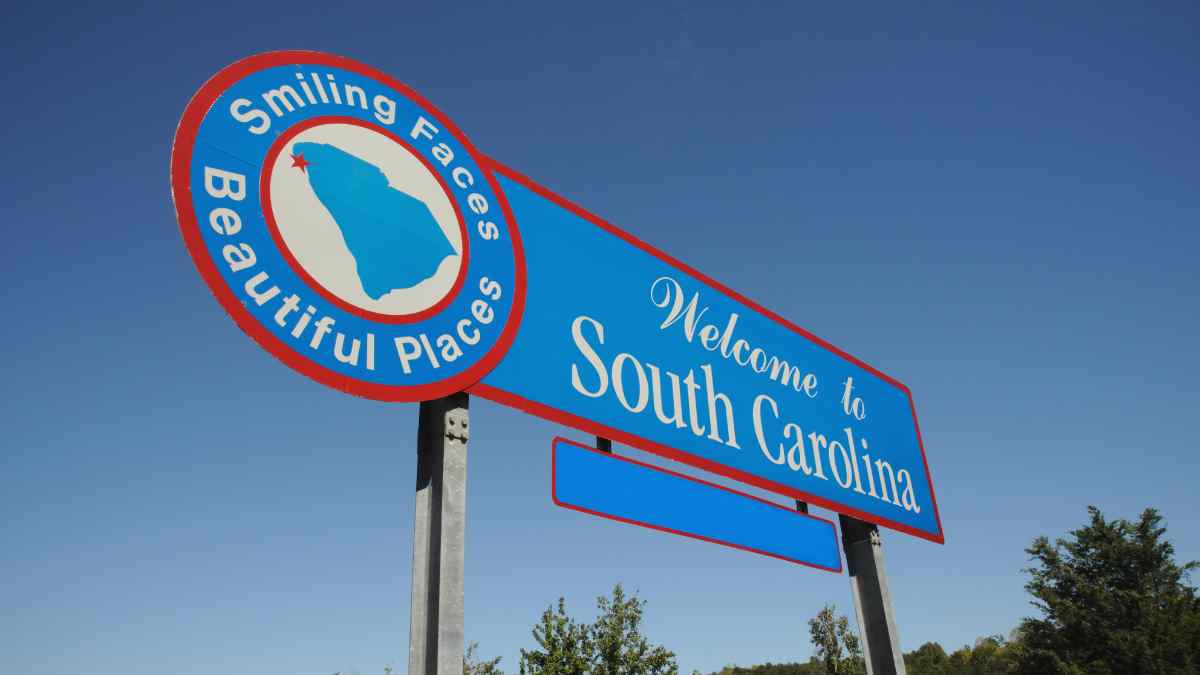 Tips When Considering A Title Loan Online In South Carolina
Heading online can be a great way to access extra cash in South Carolina when you need it, but make sure that you're fully prepared and understand all of the terms before agreeing to any financing offer so that you know exactly what you're getting into. You should also ensure that your vehicle is eligible for a title loan by comparing basic eligibility requirements with lenders as they vary from company to company.
There are numerous ways to access money in SC when needed quickly. Going online may be one option worth considering if you have time-sensitive expenses requiring an immediate financial solution. Take some time now and determine if Sunshine Title Lending is an effective way to get cash using your vehicle's equity.
Use Your Car Or Truck To Get Guaranteed Approval Title Loans In South Carolina
The requirements for a secured loan are few and far between for anyone who has enough equity in their vehicle! Your loan can be underwritten and funded in less than 24 hours with Sunshine Title Lending!
South Carolina Title Loans Frequently Asked Questions
Average Funding Amount For Title Loans in SC
The average loan amount for car title loans online in SC is around $3,000. Newer cars in excellent condition can get you a higher loan amount, sometimes $10,000 or more! It goes without saying to limit your loan to only what's needed. Collateral loans have high APR, and it's difficult to pay down the balance of a high interest title loan.
Can I Refinance An Existing Title Loan in South Carolina
Yes, Sunshine Title Lending offers refinancing options to customers with title loans. A refinance can get you a lower monthly payment and should lead to a quicker repayment term. Most companies will charge additional fees and interest if you extend your repayment period by rolling over your car equity or motorcycle title loan. That's why it's important to weigh your options carefully before pursuing any alternative financing in SC to make the best financial decision for yourself and your family.
How To Apply For Online Title Loans With Sunshine Title Lending
It's easier than ever to apply for same day cash with Sunshine Title Lending. Get started online with our 10 minute application. Or call 407-589-5331 to see how much you can borrow with a South Carolina title loan.
Are You Looking For Same Day Cash Title Loans In SC?
Find out what your loan amount is with a quick online estimate. Use our title loan calculator to get a quick quote that breaks down your estimated monthly payment and interest charges. Apply today!
Our lending locations in South Carolina include:
Charleston
Columbia
North Charleston