Instant Auto Title Loans In Atlanta
Don't waste your time dealing with an unsecured lender. There's no credit check with an online title loan, and you can borrow up to $20,000 in Atlanta!
Sunshine Title Lending provides online title loans in Atlanta, and you can qualify today with your vehicle's title and some proof of income. We don't require a credit check to get you approved, and many customers can qualify for a title loan in GA in less than 24 hours. Borrow $2,500 or more with a vehicle worth over $6,000 and repay the loan each month while a lender holds your pink slip as collateral. Follow these steps to get cash with Sunshine Title Lending:
1. Apply with us online or call us at 407-589-5331.
2. Send in your vehicle documents and income verification.
3. Complete a quick vehicle inspection, sign your contract, and get your cash with a local lender in Atlanta that same day!
What To Know About Atlanta Title Loans
Getting an auto equity loan can be very appealing for people who need money fast, as there's minimal paperwork, and you can get approved in minutes. Still, there are a few things to know about title loans in Atlanta.
First, the interest rates for title loans are typically very high–often as much as 300% APR! This is because car equity loans use your car as collateral, and since you lose your car if you don't make payments, lenders can charge a lot for these types of auto loans. Because of this, it's important only to borrow what you need and pay off your loan early to avoid paying too much interest.
Second, there are some essential things to know about using title loans in Atlanta, GA to get the best deal possible and avoid scams. For example, look for fast cash ads promising quick money at no risk. Even though collateral loans can be helpful in an emergency, many shady lenders are out there who take advantage of people when they're most vulnerable. If you go to a title loan lender in Atlanta, make sure that they can explain the details of their auto equity loans and answer all your questions about loan terms and interest rates.
Finally, it's important to remember that car title loans aren't the only option if you need extra cash quickly and a fast turnaround time. Before you get an ATL title loan from Sunshine Title Lending or another Atlanta, GA lender, consider all your options–from payday loans and personal loans to credit cards and bank accounts with overdraft protection. It might also be a good idea to ask family or friends for help or check into other lending resources with interest rates that aren't as high.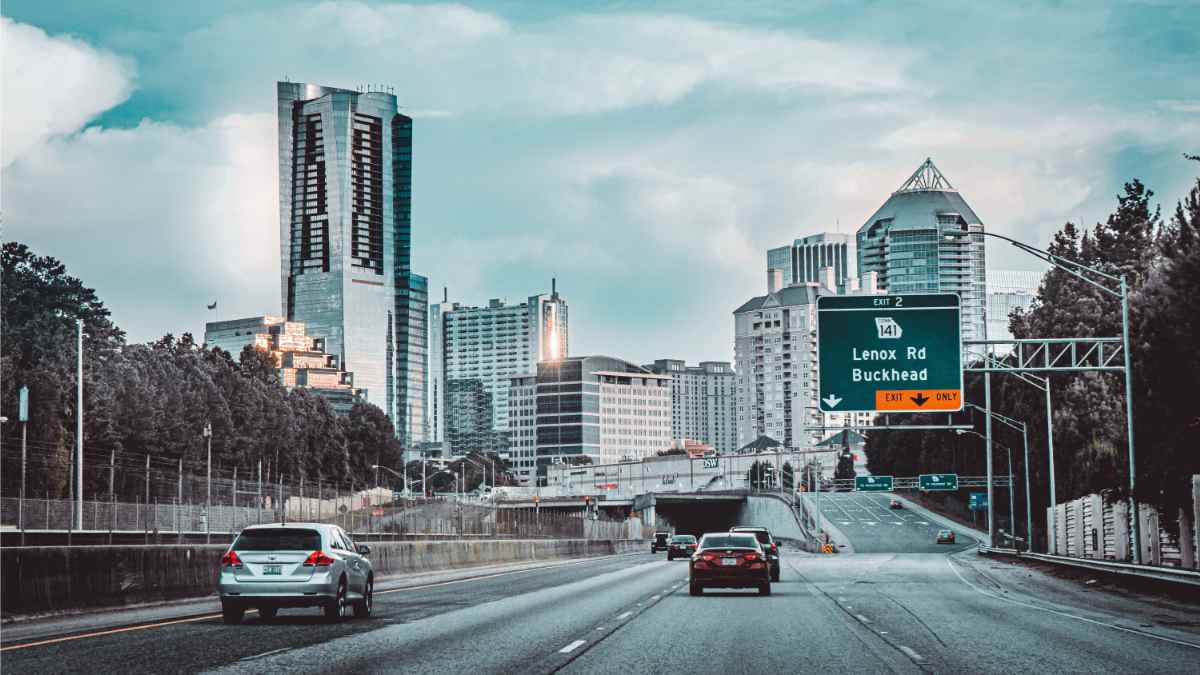 Apply For Atlanta Title Loans - What's Required
We know what you're thinking: "Why should I get a title loan in Atlanta from Sunshine Title Lending instead of just taking out an unsecured loan or credit card?" The answer is simple–because our collateral loans are fast, convenient, and easy to qualify for! Even if your credit score isn't great, you don't need perfect credit to get an auto equity loan. And with no prepayment penalties or application fees, getting cash quickly with a title loan in Atlanta, GA, has never been easier.
To apply for the car equity loan that fits your needs, go online and fill out our short application. It only takes 5 minutes to complete, and one of our account managers will get back to you to finish the application and underwrite your loan. When you apply for an auto equity loan in Atlanta with Sunshine Title Lending, you can expect to get pre-approved in as little as 15 minutes and cash within 24 hours of funding. So if you need extra money now, fill out our title loans online application and see how much cash you qualify for today!
Getting a Car Equity Loan In North East Atlanta GA
Since the area around Buckhead is one of the most affluent and fast-growing sections of all of Georgia, it's no surprise that we have opened up several locations throughout Northeast Atlanta. We haven't been open long, but we track your payment history on your car when making future decisions about any additional products or services which might be offered at a future time.
Sunshine Title Lending – Atlanta Title Loans Near Me
When finding a title loan near me, you can't do better than Sunshine Title Lending! With our convenient office locations throughout the Atlanta metropolitan area, residents of Buckhead and many other neighborhoods have quick access to title loans whenever needed. If you're looking for fast cash with low rates, why not get a car equity loan from Sunshine? We've proudly helped many customers since we opened our doors in 2021 and are among Georgia's top retail lenders of car equity loans. Our friendly account managers are ready to help you apply for an ATL auto title loan today! 
Can I Get Approved For Title Loans In Atlanta With Bad Credit
Yes, you can! With us, bad credit is no problem. Get car title loans in Atlanta with Bad Credit from Sunshine Title Lending! We understand not everyone has perfect credit, and sometimes even stable borrowers may have a few blemishes on their credit report. That's why our auto equity loan program is here to help people of all credit backgrounds get the money they need quickly. Whether you're just beginning to establish good borrowing habits or want some emergency cash, Sunshine Title Lending can help you get approved for an unsecured car loan with low rates and flexible terms. 
Apply For No Inspection Title Loans In ATL
There's no need for a vehicle inspection when you get a title loan in Atlanta. Find out how to use your car or truck's equity as collateral for a same day vehicle title loan in ATL!
What Else Should I Consider Besides A High Interest Title Loan in Atlanta, Georgia
Yes, there are other options besides auto equity loans to get fast cash in your hands. Although some competitors may have told you that car title loans in Georgia have high interest rates, Sunshine Title Lending usually has much lower rates than many of our competitors! Often we can match or beat their advertised rates for a car title loan and still provide the same excellent service our customers have grown to expect.
If low interest rates aren't the only important factor, remember other services might be helpful when looking for extra money:
-Title pawns (auto pawns) can be another option depending on where you live in Atlanta. Still, they typically do not offer as lenient repayment terms or borrowing amounts as auto title loans. You can count on a lower APR as the lender holds the vehicle as collateral.
-Payday loans (Some financial experts will not always recommend these loans as they charge some of the highest interest rates in the lending industry)
-Personal loans can be an excellent option for borrowers with decent credit looking to get a loan without using their car, home, or other personal assets as collateral.
-Unsecured credit cards are another great way to borrow money for applicants with good credit who need extra cash and want to avoid risky short term financing options.
How Do I Get Started Applying For A Car Title Loan In Atlanta, Georgia?
By making your first payment on time, you establish a regular borrowing habit which will help improve your repayment history and credit score! If you're interested in applying for bad credit auto title loans in Atlanta again, then why not fill out an application with Sunshine Title Lending? Apply online using our straightforward online form, or call us anytime at 407-589-5331 to cash out some equity in your vehicle!
Use your vehicle's equity to get a title loan with no store visit
You don't need to visit a store or lending office near you in Atlanta to get money for the equity in your vehicle. Sunshine Title Lending offers fast approval for title loans of up to $15,000!
Other lending locations in Cobb County
Alpharetta, GA
East Point, GA
Roswell, GA
Sandy Springs, GA
South Fulton, GA