We make the process of getting a car title loan simple! Apply online or over the phone and get cash for your vehicle's equity in 24 hours or less.
What Is A Title Loan - How Do They Work In Texas
Title loans allow anyone to borrow cash using their vehicle's equity. Your car serves as the security backing up the loan amount. Instead of holding the vehicle as collateral for a title pawn, A Texas lender will ask you to hand over the vehicle's pink slip while you make the monthly payments. Let's look at how these loans work and what criteria must be met before getting one of these loans.
How To Qualify For A Texas Title Loan?
First, when you're looking to get approved for instant funding with a title loan in TX, you must own your car outright if it will serve as collateral. The value of your vehicle is the main determining factor when you want to see how much cash you get with a title loan company near me in Texas. Borrow $500 to $10,000 with a car collateral loan.
You should have no trouble getting a title loan if you have a paid off vehicle that's worth $4,000 or more. The only things considered are mileage, make and model, and condition when determining if this loan is right for you. It's important to remember that while there aren't as many qualifications needed to secure one of these loans as other unsecured loans, you are still taking out a secured loan. If you default on your payments and don't pay the loan off, you can lose your car to the lender.
Requirements For Car Title Loans In Texas
There are some requirements needed to secure these loans from title loan companies near me in Texas. Only those that own their vehicle outright qualify for this type of cash advance. The individual applying for the loan must also be at least 18 years old with a valid driver's license and have an active checking account (usually where they will deposit your money once approved.) You'll need proof of income, social security number when applying, and proof of residence (like a utility bill.) Lastly, gathering documents about your vehicle, like its title, registration, and proof of insurance, is helpful.
These are the basic requirements needed when applying for Texas title loans. There may be variations from lender to lender but these are the most common criteria you'll see across the board. These types of loans can be ideal if you have no credit history. But that all assumes you own your vehicle outright and have a valid driver's license, social security card, and proof of income. If this is an option for you then it's worth looking into because they are usually approved quickly depending on how fast you want money delivered to your account. These payments come through electronic deposit, and in some cases, you can find a lender in Dallas or Houston that offers in person funding!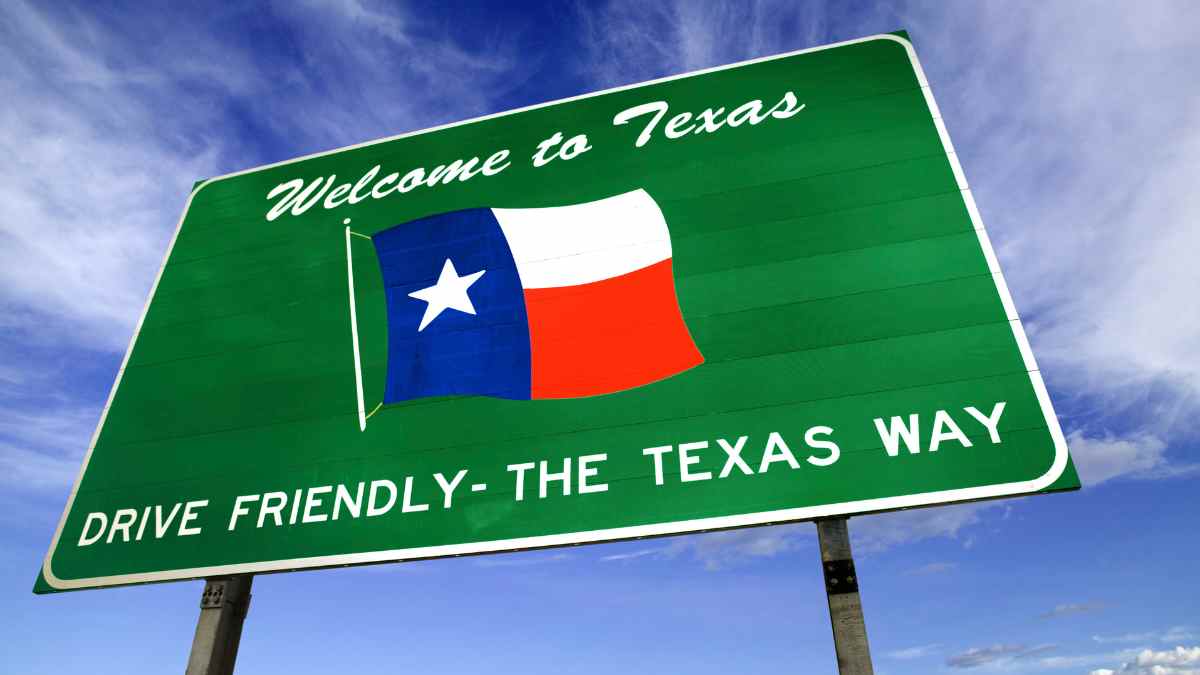 Title Loan Amounts In Texas - What's My Vehicle Value
Title loan funding amounts in Texas can vary depending on a few things. Primarily, the value of your vehicle based on its make and model is a significant factor in how much money you get from any title loan company near me. This is why it's always important to check with multiple lenders and research what other people had to say about their experience working these sorts of loans out.
It's important to note that some vehicles may be worth more in certain cities. For instance, an applicant in Laredo may not get the same amount of cash for a vehicle as someone in Austin. All this comes down to the vehicle's value in that part of the state. However, in many cases, you'll get a loan worth up to 50% of the total value of your car. This makes it easy for people with bad credit scores or no history if they own their vehicle outright and can prove that it's paid for with valid documentation.
Apply For Guaranteed Approval Title Loans In Texas
Sunshine Title Lending offers different types of secured loans for borrowers with poor credit. Even if you have bad credit, there's no reason why you can't be approved for an instant title loan!
Why Choose Car Title Loans Over Other Types Of Loans In Texas?
If you need money but don't have any good options, then a title loan near me may be the best thing in Texas. These loans are considered secured by lenders because they're backed by your vehicle. Using this collateral, these companies will loan around 40-50% of the vehicle's estimated value when applying. This makes them an attractive option in Houston for anyone trying to get their vehicle back while still owing money they can't afford. These loans are also typically approved within a day with little paperwork required, making them the perfect option for people in El Paso, TX, who need money fast and don't have any other options.
Wait - What About Bad Credit?
With some of these companies, you'll be surprised at how easy it is just to own your vehicle outright to get approved for one of these title loan programs in Houston or anywhere in Texas. This situation can happen when someone loses their job unexpectedly and needs help paying bills or keeping food on the table. Title loans are great because they don't require any credit checks, work around bad credit scores and even allow customers over 18 to apply for them (with very limited underwriting requirements).
As long as you own your vehicle, can prove that it's paid for, and have a valid driver's license, then you should be good to go with an instant approval title loan. This is also true if you need cash fast in Texas for an emergency, such as getting tickets or court fees taken care of, covering medical bills, or even paying rent in some cases. The critical thing to know about these types of secured loans is that they are generally short term options, with the loan being due when the customer gets their next paycheck (typically 2 weeks.)
What If I Still Can't Get Approved For A Loan In Texas?
Suppose you're still having trouble finding someone who will approve a car title loan near me in Dallas, Houston, or anywhere across Texas try looking online! There are many companies out there that offer fast online approval with minimal documents. At Sunshine Title Lending, we offer a guaranteed approval title loan with no credit checks. This is possible because we use the vehicle's value as collateral and work around bad credit situations that hold people back from traditional loans.
We also offer a way to get your money within 24 hours of applying online in Texas, making it easier than ever before to get out of those financial binds you may have been struggling with for so long. A car title loan near me in Austin or anywhere else across Texas is easy for anyone to get cash when they need it most quickly! 
How Much Cash Do You Need For A Texas Title Loan
Financing amounts are different for applicants in all parts of TX. Ultimately it comes down to your vehicle's equity and how much money you can pay monthly. Loan amounts average $3,000 and can approach $15,000 for classic cars or high value vehicles.
Other Sunshine Title Lending locations in Texas:
Arlington
Dallas
El Paso
Houston
Laredo
San Antonio