Online Title Loans In Florida
Get cash for your vehicle with a 24 hour title loan in FL. We offer secured loans even if you have bad credit!
Car Title Loans In Florida - How To Qualify
There are minimal requirements to get a title loan in Florida, and Sunshine Title Lending can process and underwrite your entire application online or over the phone. So, what's the hold up in getting cash for your vehicle's equity? Start your application today, and you can be approved for a title loan of $2,500 or more with 24 hour funding!
Same Day Title Loan Requirements In Florida
1. You must be a resident of the State of Florida.
2. The vehicle must be owned outright and the car's title can't have a cosigner and has to be lien free. 
3. The vehicle must be registered and insured in Florida.
4. You need proof of income from your employer or bank showing you can make the monthly payments.
Meet these straightforward requirements, and you should have no trouble qualifying for a title loan in Florida. We'll look to underwrite your application in just a few hours. After that, you can bring in your car for a vehicle inspection, sign off on the contract, and get your cash from a local licensed lender in FL.

How Do Title Loans Work In Florida & How T Apply?
Here's what you need to know about secured loans in FL. Unlike an unsecured lender that needs to perform a credit check or a traditional bank that might take weeks or even months to verify your credit and underwriting information, a secured loan requires the title of your vehicle as collateral.
With this type of loan, you essentially borrow against your car. The lender will assess the market value of your vehicle and then provide you with funding based on that value. Typically, borrowers can qualify for much more significant amounts than what you would get from other lenders like banks or online personal loans.
To secure an online title loan in Florida, contact our customer support team today at 407-589-5331! 

What's My Car's Title Loan Value In Florida
Before you inquire about a loan amount, you should see your vehicle's title loan value in Florida. This means you should research the current market value of your car so you have a good idea of how much funding you may be able to qualify for.
There are several ways to determine your car's loan value in Florida. One option is to take your car or truck to a local dealership and get an appraisal. This will give you an accurate valuation estimate based on current market prices. 
Your car is only worth what someone is willing to pay here in Florida. An applicant in Miami can expect a lower funding amount than someone in Orlando if the resale values differ in those parts of the state. Stay on top of the specific title loan lending values near you!
Apply With Sunshine Title Lending In FL
Our qualified agents can walk you through the online application or take your info over the phone at 407-589-5331. We can get you a quick estimate with your vehicle information and current employment details.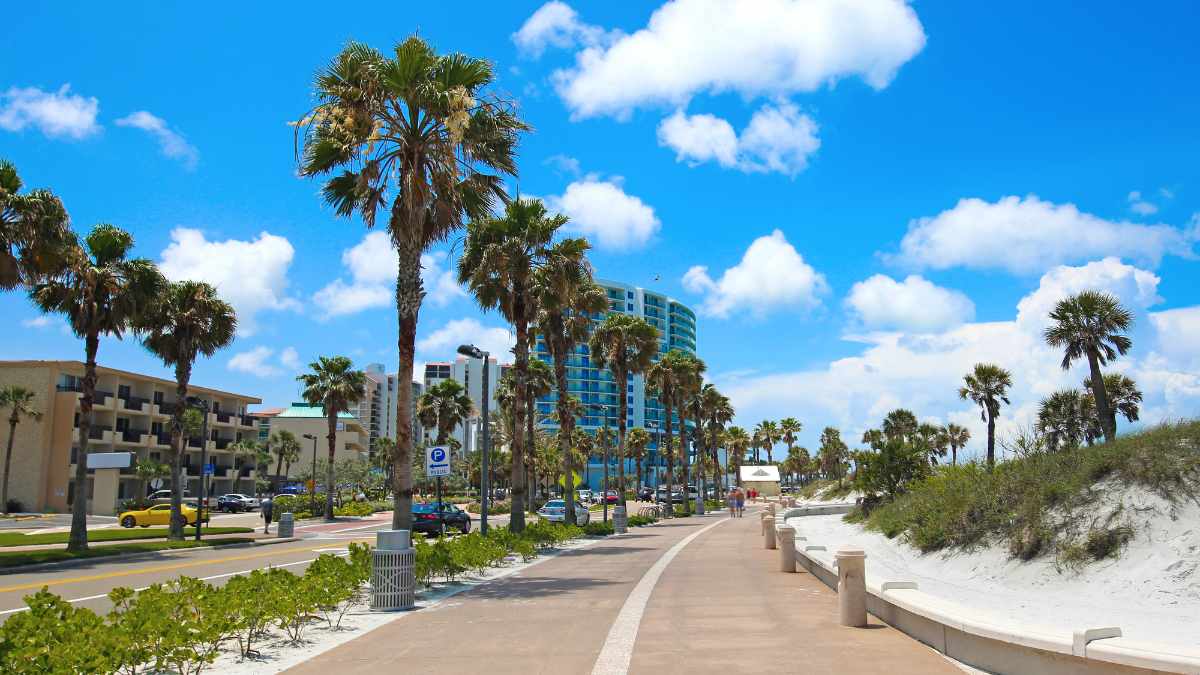 Equity Lenders Near Me In Florida
Knowing where to find a reputable lender in Florida is essential. Title loan companies compete for your business here in the state, so several options are likely available depending on your preferences and location.
One option is to search online for title loans in Florida that allow customers to apply entirely online. With Sunshine Title Lending, you can submit your vehicle information and paperwork online, and we'll connect you with a local lender that offers same day cash pick up and inspection. 
Can A Vehicle Equity Lender In Florida Repossess My Car
Yes, a title loan company can repossess your car. But they must follow state regulations outlined in your contract that limit their time to take your vehicle. There are also limits to how long they must wait to sell the car at auction. Any money from the sale that doesn't go towards offsetting the loan balance needs to be sent back to the customer.
They must inform you in writing before they come after the vehicle. This means you will have plenty of time to catch up on late fees or resolve the issue with them to avoid a costly default and repossession. Remember that borrowers who take out online title loans in Miami, Jacksonville, and other cities in FL have specific city regulations that offer further protections in the case of a title loan repossession.
Refinance A Car Title Loan In Florida – Is It Possible
A title loan refinance is possible with Sunshine Title Lending, and we often work with customers looking to get a better repayment term and reduced interest rate. As long as you're still current on the payments, you should have no trouble qualifying for a refi that gets you a better payoff offer.
Also, look into a title loan buyout to get out of a costly loan agreement if you're dealing with a lender in Daytona Beach or Orlando with extremely high interest rates!
Before considering any refinancing, however, explore all other options so you don't get stuck with a loan amount or interest rate that's worse than what you currently have.
Do You Have Possession Of A Vehicle That's Fully Paid Off?
Use that car or truck to cash out some much needed equity with an instant car title loan. Anyone who owns a paid off car can qualify for this type of secured loan in Florida.  Apply now to borrow $2,000 or more with Sunshine Title Lending!
Apply with us at locations throughout Florida:
Jacksonville
Kissimmee
Miami
Orlando
Tallahassee
Tampa
West Palm Beach