Online Title Loans In Miami, Florida
Apply with Sunshine Title Lending for a title loan in Miami that doesn't require a store visit. You can borrow up to $15,000 and there's no need for a credit check!
What To Know About Title Loans In Miami
Sunshine Title Lending has been offering auto title loans in Florida since 2020, and we've recently expanded our reach into Miami. This means you have multiple ways to apply, and after approval, you can pick up your cash in person or have it wired straight to your bank account.
Start by applying with a local lender near you in Miami, or fill out an online application. Our underwriting team will reach out to confirm the odometer reading and VIN, and after that, we'll put together a quote.
Get approved in less than an hour if all the documents are ready! If you have equity in your car or truck, you should be able to tap into that equity and use it as collateral for a loan! It's up to you how you want to use the cash from your title loan. Do you need to pay bills or handle emergency repairs? It's all up to you!
Most customers understand how a title loan works, but what do you need to know about these types of secured loans in Miami? Ensure you understand any fees or interest rates associated with the loan before signing the dotted line. Finally, check that your vehicle is in good condition to be used as collateral.
Are Title Loans In Miami Easy To Get?
Yes! Most lenders in Miami specialize in title loans, making them easy to get when you need emergency cash immediately. You need proof of income, a clear car title, and valid identification for approval. Once approved, most lenders can have funds available within 24 hours so that you can cover unexpected expenses quickly and easily. Some title loan places near you can hand over the money in person within an hour of you signing the loan docs. This means you can get the cash you need fast!
Sunshine Title Loans In Miami
Finding the best title loan in Miami doesn't have to be complicated. Research the top companies near you to find those licensed within the state. They should also have good reviews and rates similar to those charged by national lending firms. This will help you narrow down your search for the best rates. Why not apply directly with Sunshine Title Lending? We can help you get the best title loan in Miami with competitive interest rates and repayment terms. The local companies we work with offer same-day funding, so you can get the cash you need as soon as possible. Contact us today to learn more about our title loans!
Interest Rates For Car Title Loans In Miami
Your interest rate depends on how much you borrow and your vehicle's equity. Some companies in Miami have rates that exceed 100%, and that's why you should look for finance lenders that allow you to renegotiate the APR after making payments on time. Even an APR of 30% will make it challenging to repay the loan, and it's always best to pay double or triple the monthly payments. 
Apply With Us For A No Inspection Title Loan In Miami
You can now apply with Sunshine Title Lending For guaranteed approval title loans in Miami. As long as you have a paid off vehicle with equity, you can qualify. Average loan amounts check in at $2,500, and keep driving your car while making payments! Best of all, you don't need excellent credit to qualify. We offer same day funding regardless of your credit history!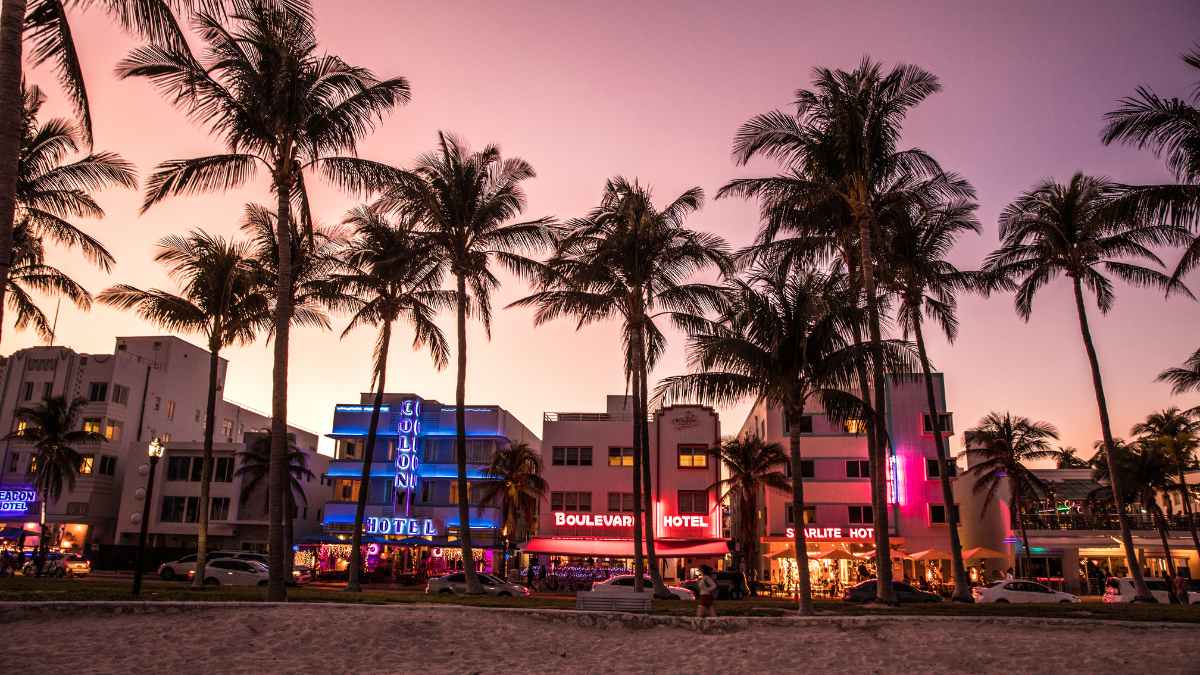 Common Questions Regarding Title Loans In Miami
What Do I Need To Apply For Miami Car Title Loans?
To apply for a Miami car title loan, you will need proof of income, a clear title to the vehicle, and valid identification. You must also meet specific credit requirements. Additionally, the lender might require you to provide additional documents or information as part of the application process.
How Do I Qualify For Title Loans In Miami?
Get qualified with Sunshine Title Lending with any vehicle worth more than $5,000. We need your car's make and model when you first apply and with that, we'll qualify you for a same day loan. You can qualify in less than an hour and some customers can get their funds in one business day!
Other Loan Options Besides A Title Loan In Miami
If you cannot qualify for a title loan in Miami, consider applying for a payday or installment loan. An unsecured loan can be ideal if you don't want to deal with the stress of having to put up a vehicle as collateral for a loan. These loans typically have stricter requirements than title loans, so research before deciding. Additionally, if your vehicle has significant equity, it might be worth selling the car for cash rather than taking out a loan.
Is There A Penalty For Early Repayment With Miami Car Title Loans?
Most lenders do not charge penalty fees if you decide to repay your loan early. Some companies in Miami will repossess your vehicle and sell it at auction even if you only fell behind for a few weeks. Stay in contact with your lender and ensure they follow all applicable Florida repossession laws.
Tap into your vehicle equity to get a Title Loan in Miami!
There's no requirement for a store visit when you apply online with Sunshine Title Lending. We process and underwrite your application here in Florida and most customers can qualify for cash in less than 24 hours!
Other lending locations in Miami Dade County
Hialeah
Homestead
Miami Beach
Miami Gardens
North Miami