Winter Springs Car Title Loans
Get Approved for an Online Title Loan in less than an hour.
Submit an application to see how much cash you can borrow!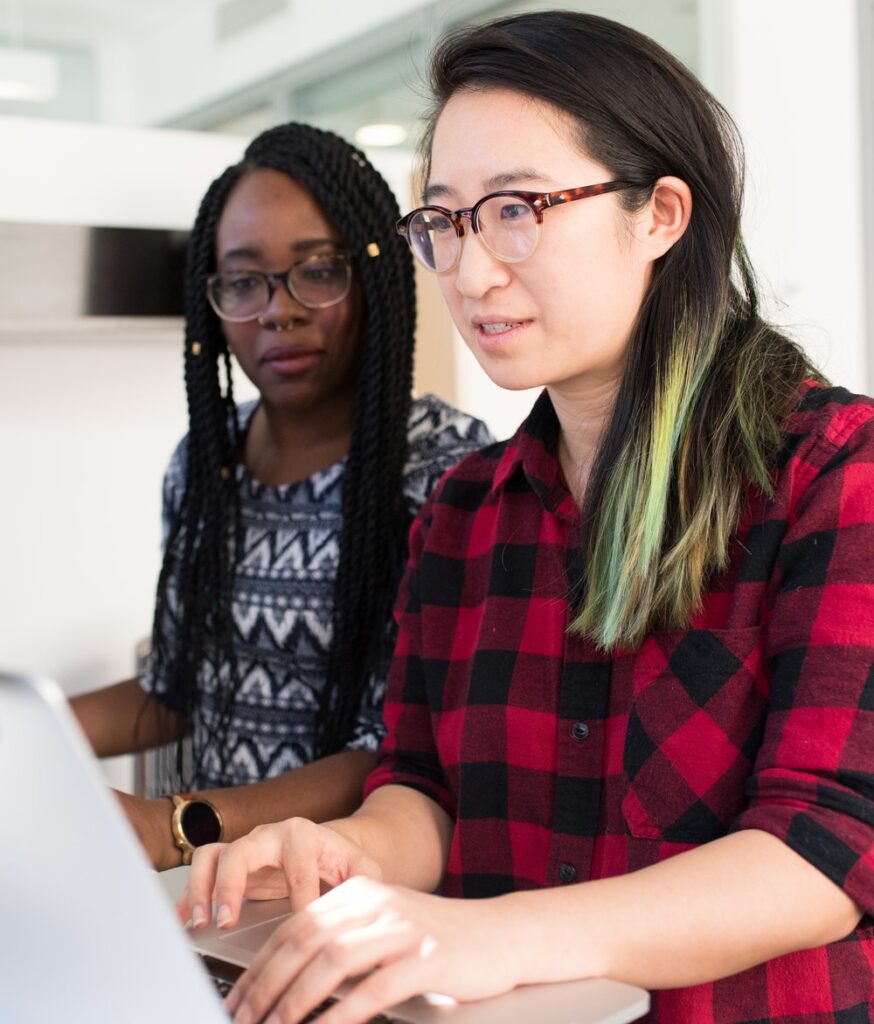 Welcome To Sunshine Title Lending
Find Out What's Required To Get A Same Day Title Loan
Use your vehicle equity as collateral for a loan to get same day cash with Sunshine Title Lending!
Today, more than two thirds of Americans live paycheck to paycheck and can't afford unexpected payments or bills. Living this way is common, but it's not easy to make a budget work with so little coming in each month. A car title loan can help you access fast cash in a short amount of time. We can quickly provide you with the emergency cash you are looking for the same day. All you need to get title loans in Winter Springs is your paid off Florida vehicle title.
Do you need immediate cash in Florida to pay for fast cash emergencies?
Online Car Title Loans may be your best choice if you need an emergency loan. One of the top title loan lenders to consider in Winter Springs is Sunshine Title Lending, as we provide same day financing with a decent APR.
It includes convenient locations like Longwood, Casselberry, Fern Park, Altamonte Springs, Pinecrest as well as other Florida title lending locations.
Our team of lending experts makes it simple to obtain an online title pawn, and all you need is verifiable income as well as proof of your paid off vehicle title. They know that unexpected events can occur and that many people don't have a financial safety blanket to cover them. Everybody has problems making ends meet, and we can help make things easier.
Our underwriting team is available to help you get the cash you need, while you continue to drive your car. Our auto title loans are a fast and affordable secured lending option that will get you cash in less than 24 hours.
The Sunshine Title Lending online application allows you to get a quick underwriting decision. After all the information has been verified, you can have the money deposited straight into your checking account. Or we can issue you a check at any local lending location. You have the option!
There are no complicated application processes with online title loans and there is no credit check. Our car title loans don't always require vehicle registration information or proof of insurance.
Call 407-589-5331 or take a minute and complete the title loan application form and one of our customer service reps will get in touch in a few minutes to answer your questions and help you to understand what's required for same day online title loans from Sunshine Title Lending.
More Information About The Same Day Title Loans We Provide in Winter Springs
What is an Online Title Loan and how to get cash quickly?
An auto title loan is secured by your vehicle's pink slip and the loan amount is determined by the vehicle's collateral. Your car's equity is used to determine the funding amount. These loans have high financing rates, but you can still get the money you require today.
Because they are easy and quick, many people consider auto title loans as an effective funding option. Our car title loan location in Winter Springs is setup to provide fast cash for a paid off vehicle. You can drive your car as normal during the term of your loan!
An online title loan uses the equity in a vehicle as collateral on the amount you take out. This involves using your vehicle or other paid off vehicle as collateral to take out a loan in Winter Springs. You get a cash advance on the available amount of your car, truck and any other type of vehicle that has equity. To get same day money, the car title from your car is used as collateral. Your credit score does not affect your ability to get a same day car title loan. There are no fees other than interest.
You can apply online to get a title loan for your car and get approved from the title lender online. Your cash can be received in as little time as one working day. Just provide some basic information, including your full name, contact number, vehicle year, vehicle make, and email to get a fast funding decision.
Ready To Get Approved For A No Inspection Title Loan? Apply Today!
Our Winter Springs autotitle loan lending experts are here to help you get fast approval for a vehicle equity loan.
Guaranteed Approval Title Loans In Winter Springs, Florida
Unexpected expenses and financial problems are something that all of us will face at one point or another in our lives. It's helpful to have cash available immediately to help you solve your problems quickly. The best solution is to apply online for a title loan in Winter Springs. This option is so convenient. Simply because it is easy, safe, and you can pay it off as fast as possible without penalties. It takes only your vehicle and a few minutes of your time to complete the application. Once you have been approved, you may pick up the cash you need and keep your car. The options for repaying your title loan include cash, money orders, checks, and even debit cards. Even if you have poor credit, this will not stop you from applying for a Winter Springs online collateral loan to meet your immediate needs.
We can help you when you are searching for online titles loans. There are many online lenders, making it difficult to choose the right title loan company. It doesn't really matter if the emergency is urgent or unforeseen. Our team can offer the best rates and payoff terms with auto title loans.
Our online title loans in Winter Springs make it easy to get cash within one business day. However, as long as your vehicle's equity is sufficient and your income is enough to make the monthly payments, our team will be able to help you. We will look to get you up to 65% of your vehicle's equity. We will get you maximum money! They will also look to get you a monthly payment that fits into your budget. You can drive your car as long as you're making the payments each month.
Vehicle Title Loans In Winter Springs Near Me
Are you searching for car loan companies near me? We partner with an extensive network of title loans companies that can assist you in finding the right loan for you.
There are many reasons why you would apply for title loans online and probably the most important factor is convenience. This is an easy and fast way to borrow money using your car's title, not your credit score. The amount you are eligible for a loan is determined by how much cash you have available, the value of your vehicle, and your ability or inability to repay. Our goal is to get you as much cash as possible while making the total payoff amount in your range. Online applications make it easier to apply for our auto title loan. Online application allows you to get the cash fast.
Our online vehicle title loans are available to anyone, regardless of their credit rating. Because we don't base our approvals solely on your credit history, all credit scores will be accepted. You are our credit card with us. To find out how much cash we can approve for you in Winter Springs, we will use what equity you have in the car. Our team will try to find you the most affordable vehicle loan. We will negotiate the best terms and offer you the lowest interest rate for title loans in Winter Springs. Just fill out our online car title loan application form, or call 407-589-5331 and get an instant online title loan approval.
We'll first verify that there is enough equity in your car. Then we'll come up with a funding amount based on the vehicle's resale value. We then will determine if you have the income to make the monthly payments. Finally, we will tell you by phone how much money you have been pre approved.
A vehicle title loan can be more advantageous than a traditional loan. You can apply quickly and receive your money fast if you have all the documentation.
Because your vehicle serves as collateral, title loans are much easier to get approved for!
Title loans in Winter Springsare easy to process, and take away the hassle of getting approved.
It's also great that you don't have pre payment penalties. If you pay your loan early, there is less interest.
You can improve your credit score if you pay all of your bills on time.
Fast Funding In Winter Springs From Title Loans
Some people are familiar enough with car title loans. However, others may not know that they could also take out cash against their vehicle equity and get same day cash in Winter Springs. You have many benefits when you take out a title loan for your property, as opposed to borrowing money from banks or credit unions. The process is much simpler, and you may be eligible for a secured loan even though you don't qualify for a payday loan or personal loan.
To get a car title loan, you use your vehicle's title as collateral. The money you get could be used to pay for urgent financial needs or free you from financial obligations. Your eligibility for a guaranteed approval title loan is not affected by your credit score.. Don't worry if your financial situation is a concern. People in this situation can easily access this type of loan. This means that working with Sunshine Title Lending may be able to help rebuild your credit. It is very similar in concept to getting a car or pink slip loan. The value and condition of your bike, as well as how you can make monthly title lending payments, are crucial in order for you to qualify for a bike loan.
This is what will determine the amount you can borrow. Some people don't own a car/vehicle, but they do have equity in something with value. This type of loan is available to vehicle owners who have a clear title. When you need quick cash to pay urgent financial obligations, online vehicle title loans may be a better option.
We can arrange 1 hour funding for title loans online. Our online application is quick and easy. You can continue to ride even while you pay off the loan. Once you make your payments, your title will be returned to you.
Frequently Asked Questions Regarding Car Title Loans In Winter Springs, Florida